Infant Classes: 8.50am – 1.30pm
First to Sixth Classes: 8.50am – 2.30pm
Children are requested to arrive at school by 8.50 am. School doors are open from 8.30am. The Board of Management accept no responsibility for pupils arriving before that time.
On arrival to school, all children should enter the school and go immediately to their classroom. Parents/Guardians of Junior and Senior Infant children will be the only parents permitted to accompany their child to their yard at morning time.
Infants will enter the school immediately. Parents/Guardians will not be allowed to accompany them into the school. Infants will be met at the door by a staff member on arrival.
Children from 1st class to 6th class will exit through their allocated doors.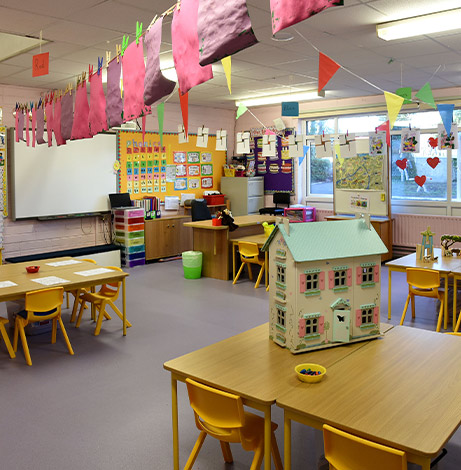 Breaks

There is a fifteen minute break at 10.45am and a thirty minute break at 12.30pm. Pupils are given time to eat their lunches at their desks before being allowed out to play. In general pupils are not allowed to remain indoors during playtime.